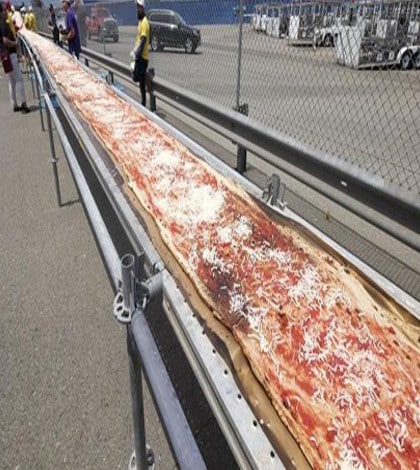 The world's longest pizza, which ended up spanning just over 2km, was made in California, America.
The pizza was produced by a team of chefs on Saturday morning at Auto Club Speedway in Fontana.
The original plan was to create a pizza 2,100m in length, but once the cooks had safely secured the Guinness World Record for the longest pizza — surpassing the 1800m pizza made in Naples, Italy, in May 2016 — they called it quits.
The idea for this record-breaking attempt at the world's longest pizza was initiated by a group of American chefs who had heard about the pizza created in Italy, and knew they had to try to bring the title to America
.