This year, pineapples are making a comeback – as a replacement of Christmas trees.
People are saying goodbye to the traditional bauble embellished branches for large pineapples, decorated in fairy lights and ornaments.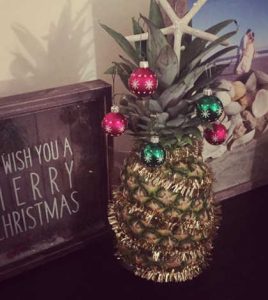 Baubles are being hung from the head of the pineapple to create a Christmas tree effect – and we've got to admit, we're in love with the idea.
Not only is it a super cheap alternative to Christmas trees, it's more interesting than a tiny tree and both smells and tastes better. People have been taking to Instagram to debut their pineapple trees, and we've rounded up a few of our favourites